Posted on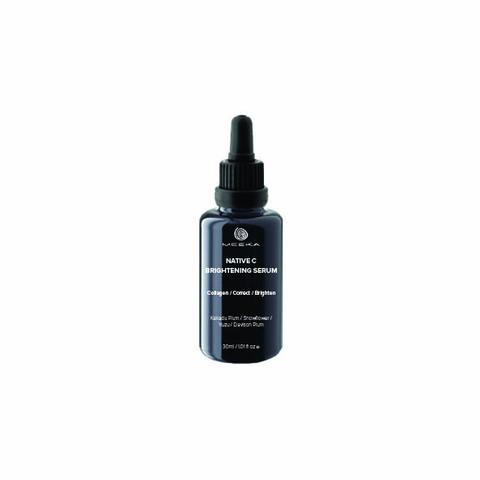 Give your skin the treatment it deserves
The Science Of Cellular Extraction Meeka's skincare are made from organic Cellular extracted extracts that are 100% active and deliver amazing results.
Our extracts are replicated as they've existed in nature for billions of years.
The cellular extraction method mimics the plants internal process, harnessing the untouched combination of phyto-actives to provide a 100% active product.
It's this process that keeps these nutrients stable and active, and protects it from damage from external sources.
As it works in the plant so it works on the skin.
Free Shipping Australia Wide for orders over $120  ● 30% off on with code: MEEKA30 ( Limited Time Only)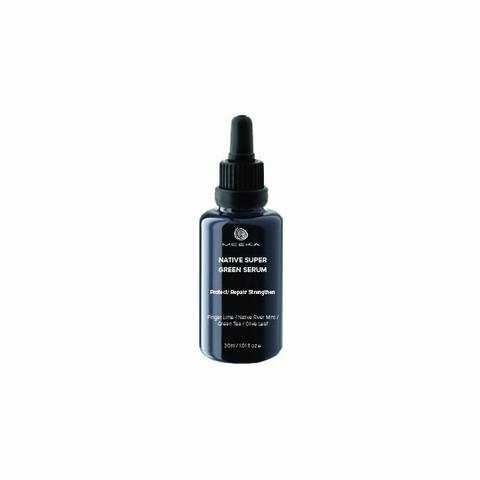 ---
RESULTS ARE IN! AFTER 1 WEEK USE!
OUR PRODUCTS DO NOT CONTAIN - Water, Sulphates, Artificial Preservatives, Fluorides, Parabens, Mineral Oils, Palm Oil, Synthetic Chemicals, Additives, Fragrances, Colours, Artificial Emulsifiers, Non Gmo & is non toxic.
We're so excited to release serums like you have never tried before.
They are formulated with Cellular extracted extracts that contain the same DNA as the plant and are 100% active on the skin.
- Australian Native botanicals
- Cellular Active ingredients
- Vegan Friendly
- Not tested on animals
- Cruelty free
- 100% natural
- Stable
- Active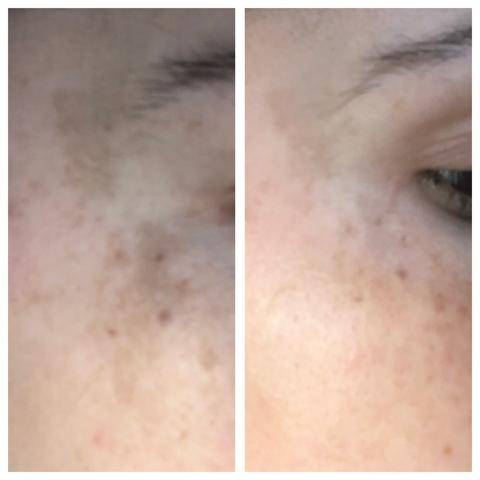 Collagen / Correct / Brighten
Active Ingredients: Kakadu Plum / Snowflower / Yuzu / Davison PlumThis ultimate glow potion is your skins potent drink of goodness. Providing gorgeous hydration and a serious vitamin cocktail while transforming skin with a power-packed combination of powerful Australian grown native extracts.
A potent infusion of cellular active extracts packed with powerful phytonutrients, Kakadu plum, Davison plum, Yuzu & Snowflower provide gorgeous hydration and a serious vitamin cocktail.Naturally rich in vitamins A, C and E, it generates cellular renewal and reinforces the skin's natural lipid barrier brightening dull complexions and imparting a radiant glow.  
These anti-ageing extracts boost collagen & elastin production promoting youthful, radiant skin. Skin appears hydrated, smoothed, luminous and more healthy-looking.
Results: lightens pigmentationReduces pore size and refines skins textureSupport natural skin cell renewalBrighten skins appearanceKeeps skin youthful and glowingRepairs skins barrier functionAnti-oxidant protection from damaging free radicals Keeps skin hydrated.
---
For All Skin Types 30ml / 1.01fl oz eProtect / Repair / Strengthen
Active Ingredients:Finger Lime / Native River Mint / Green Tea / Olive LeafThis unique and comprehensive blend was formulated for the ability to repair the skin, penetrating deep beyond the surface to address both chronic dryness, sensitivity, overproduction of sebum and lightens pigmentation all in one bottle. Its an organic Green Smoothie for your face!!
The Native Super Greens serum is our first choice to restore balance in those prone to inflammation, as well as to plump, protect, and hydrate sensitive and maturing complexions.
Native river mint, Green tea & olive leaf extracts helps strengthen the barrier and protect and restore your skin's resilience while fighting free radical damage. Finger lime caviar deeply sinks in generating cellular renewal, repair and calming stressed out skin.
Results: Repairs skins barrier functionReduces inflammation and traumaReduces eczema and dermatitisSupport natural skin cell renewal▪ Anti-oxidant protection from damaging free radicals▪ Reduce damage caused by long-term over-exposure to the sunKeeps skin hydrated
"
Fast Results
Melanie on Jan 15, 2020
"The results are incredible after only using the serum for 12 days. Ive been using the both serums one during the day and one at night as i have pimply skin with pigmentation. The pimples have reduced and i cannot believe the pigmentation has already started to fade away. Love everything Meeka makes as its the best quality and customer service is amazing"
15 JAN 2020, 12:21
"
New serum new skin 😍
Maddie l on Dec 18, 2019
"Honestly hands down the best serum I have ever used. Even after one use I noticed a huge difference in my skin, I woke up the next morning with my skin glowing. My skin feels so soft and the scarring on my face has faded as well. Worth every cent."
18 DEC 2019, 14:42
"
My inflammation is going 🥰
Julianne on Jan 06, 2020
"I've been using this serum for only 2 weeks now and I can't believe the results. I suffer from dry inflamed skin and my skin is now hydrated and the redness has now totally gone down. Thank you Meeka for such an amazing serum."
06 JAN 2020, 14:42
The cellular extraction process is technology that creates an equilibrium between a plant cell and the liquid medium that simulates the cell environment. Entering the cell wall to diffuse phyto-active compounds into the liquid medium, without stressing or degrading the plant's biomatrix, delivering the full plant profile soluble phyto-compounds, as they exist in nature – stable and active for long periods of time. Outdated extraction methods (maceration/percolation/powders etc) place the plant under extreme stress that rapidly uses up the phyto-compounds and compromises their bonds, resulting in an extract of decomposing plant matter. With cellular extraction bio-actives can be derived from even once thought impervious sources. Our extraction process does not compromise the bio-matrix integrity of the fruit or plant, unlike the old methods of drawn out percolation or heat, where the raw material is often left stewing for days, fermenting and breaking down.
---
THE FIRST TRUE TO NATURE EXTRACT
Nature doesn't create just a single compound, it is has evolved efficient and synergistic relationships between multiple compounds to sustain its survival and reproduction. A botanical extract should reflect the true blueprint of a plant. Our skincare deliver the first "True to Nature" full plant profile of phyto-active compounds (and their derivatives) found in any fruit, leaf, wood or flower in a botanical extract. Our "True to Nature" Cellular Extracts are organic certified and reflects the multi-compound/multifunctional benefits of the most potent botanical species on the planet.
30% OFF WITH CODE MEEKA30!